ABOUT US
JOKERJOKERtv (est. June 2020) helps our creative community thrive by creating opportunities for independent artists to innovate, collaborate, and connect with audiences in Athens GA and around the world.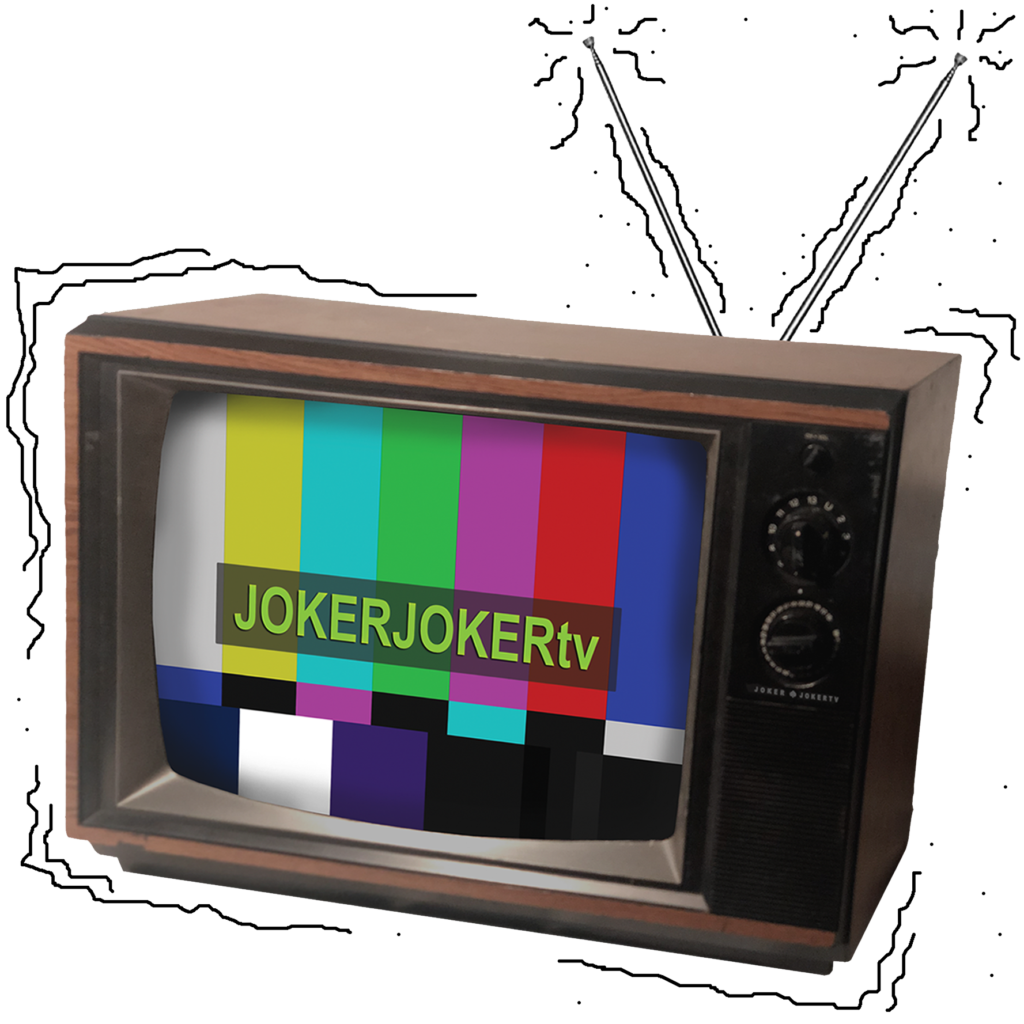 What were you doing during the pandemic lockdown?
Most of us were stuck at home searching the internet starved for connection and any sort of distraction we could get! All at once the world realized just how essential Art and Entertainment were because it's what got us through some of the hardest parts of lockdown. Innovative artists shifted to video production and livestreaming which created new challenges because now we had thousands of artists across hundreds of platforms, and this continues to be nearly impossible to navigate.
That's when JOKERJOKERtv stepped up to curate a platform fostering artist discovery! Think of us as a magazine that's bursting to life in video… a gallery space showcasing hundreds of unknown and underground artists from around the world… and a TV show reminiscent of late-night MTV and Public Access channels in the 80's and 90's. More than that though, JOKERJOKERtv serves as a creative incubator by collaborating with artists so they develop the skills and resources they need to connect with audiences like never before!
When we first started we were just "band guys" or "weirdo artists" and along the way we have learned so much by bootstrapping our whole production with a few resourceful volunteers and using what we have as efficiently as possible. With almost 1k subscribers and having featured over 400 artists to date, we continue to grow at an incremental pace. Currently we are scaling up our production with up-to-date studio equipment, a digital infrastructure, Technicians, Developers, and Marketing Expertise so we can continue delivering "Next Level" programming. Therefore we are seeking forward thinking community leaders and business owners who will join us in building a new legacy for Athens GA and in this way JOKERJOKERtv will continue to help our creative community thrive by creating exceptional opportunities for artists to Innovate, Collaborate, and Connect!
*If you would like to be a part of everything JOKERJOKERtv is doing please email us at: tvjokerjoker [at] gmail [.] com