SEEKING ARTIST SUBMISSIONS
– NO SUBMISSION FEE –
Thank you for your interest in submitting to JOKERJOKERtv. If you haven't yet seen the show you can click "WATCH" and view past episodes on our youtube channel, the show airs live on youtube weekly at 6:30p (Eastern Standard Time). Our program features us sharing all sorts of underground weirdos and artists, music performances, short film, burlesque, skits, doing interviews with artists, indie toy reviews, and so much more. And we are open to ideas from artists, collaborations, and residencies. Below is information to help you in submitting your works to have them seen on the show, please READ through this info before submitting. We the producers of the show are weirdo artists ourselves, and we created this show to allow us to share other cool odd and weirdo artist's works. We are truely excited to see what you have to submit.
JOKERJOKERtv does not tolerate any form of hurtful language, discrimination, abuse, marginalisation and insulting behaviour on the grounds of gender, ethnicity, religion, background, skin colour, religious belief, sexuality, gender identity, socio-economic class, caste, disability or age. We do not accept submissions that promote sexism, racism, colourism, homophobia, biphobia, interphobia and transphobia or hostility, anti-Semitism, Islamophobia, fascism, age discrimination, ableism as well as other and/or intersectional forms of discrimination.
WHAT TO SUBMIT: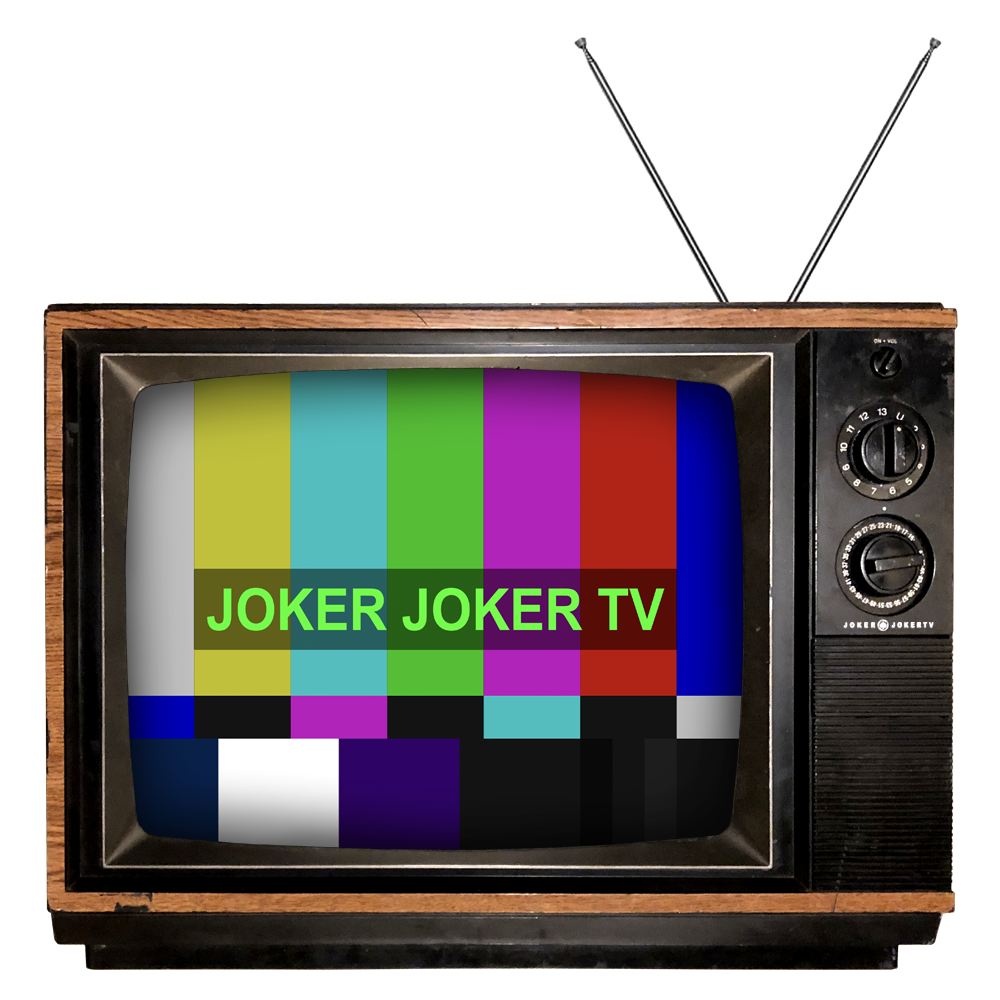 PERFORMERS/MUSICIANS: New or old music videos, performance videos (one song at a time), weird commercials for yourself and your merch. Wanna perform onair LIVE? Let's talk, must be on a Thursday evening.
FILMMAKERS: send us your short films and animations, making of's, trailers, etc weird clips… or let's talk about other specific ideas for collaboration with JJtv. Video submissions should be around 7 minutes or less. If your piece is longer than 7 mins we can still share your video, but we may have to split longer pieces into different parts for the episode.
ARTISTS: submit up to 5 pics of your art for us to use in segues between videos or as backgrounds during the show, submit creative how-to's or instructional art videos, get creative and show your process of creating your art. Got other ideas? Let's talk.
TOYMAKERS: video "commercials" for upcoming releases, fake toy commercials, weird stop motion film featuring your toy, how-to or instructional videos, get creative and show your process of creating your toys. Also, you could send in your toy for review by our hosts and we'll show it in the episode. Video submissions should be around 7 minutes or less.
ALL ARTISTS: We want to run any fun weird short commercials you might have for your merch, upcoming releases, current projects and events, gofundme/kickstarters, trailers for upcoming films projects, tour announcements, etc.. please keep these ads to 15-60 sec max. THIS IS NOT FOR SMALL BUSINESSES, only DIY artists.
THINGS TO INCLUDE WITH SUBMISSION: 
SUBMIT FILES TO:
tvjokerjoker [AT] gmail [DOT] com
MORE HELPFUL RESOURCES
LOCAL ATHENS GA MEDIA OUTLETS
If you wish to promote your appearance on the show here are the local media outlets to reach out to:
LOCAL VENUES WE SUGGEST
If you are an artist we have featured on the show you best bet woud be to contact these venues in town if you want to book a show:
BOOKING RESOURCES WE LIKE