DONATE TO JOKERJOKERtv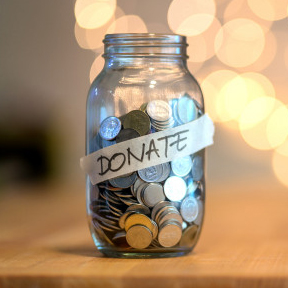 Donate 2 JOKERJOKERtv
Support JOKERJOKERtv Now!
With this donation you are showing your support for
the best underground television show ever!
–
JOKERJOKERtv is produced in Athens GA USA
GO Watch More JOKERJOKERtv!
JOIN OUR PATREON PAGE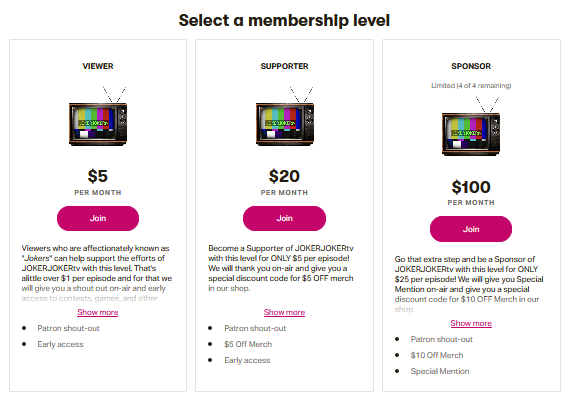 Click image to Join our Patreon Page
BUSINESS SPONSORSHIPS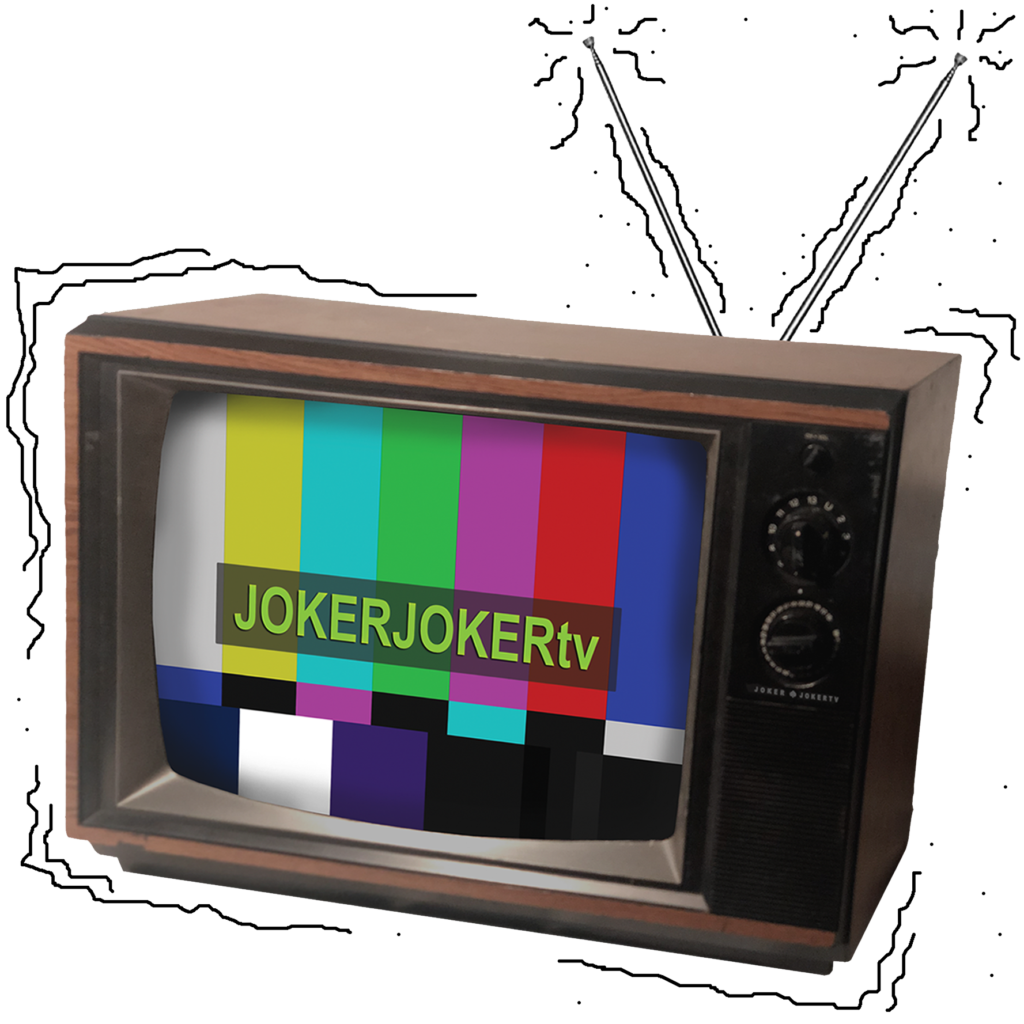 JOKERJOKERtv has made it our mission to celebrate and showcase the unique Arts and Culture community of Athens GA, while also collaborating with independent underground artists from around the world.
When you sponsor JOKERJOKERtv you get the value of having your business associated with an independantly produced livestreaming team and artist collective with a proven track record of supporting the arts locally, and around the world. As a sponsor your Name, Logo, or even your Commercials will be seen by those who tune into the broadcast. We can customize your sponsorship to fit your needs, we can even collaborate on projects together through contests and special events.
Plus, you have the Exponential value of embedded visibility in our livestreams as they remain archived on our channel, and will continue to be viewed by more and more subscribers as we continue to grow. Let's talk about how you and your business can sponsor JOKERJOKERtv and together we can make a difference in the community and continue to be a valuable resource for struggling artists everywhere.
SPONSORSHIP LEVELS
| | | |
| --- | --- | --- |
| BETA | VHS | UHF |
| [$600+] | [$1100+] | [$2000+] |
| 3 months | 6 months | 12 months |
BENEFITS INCLUDE: Hosts mention your business Live On Air, Your business AD in the show, Or you can even sponsor a specific segment of the show. Special Event and In-Kind Sponsorships available. Lets discuss what options best fit your needs!
Be SEEN in ATHENS, GA and around the World!
Contact Us:
tvjokerjoker [at] gmail [dot] com
www.jokerjokertv.com
or contact us directly on FB/IG
CURRENT NUMBERS: 711 Subscribers. 2.9k Views, 25.8k Impressions, 4% CTR / month and growing fast. Here's the September Creator Monthly Newsletter numbers as sent to us by Youtube.