ATHENS NOW HAS IT'S OWN
COMMUNITY TELEVISION STATION!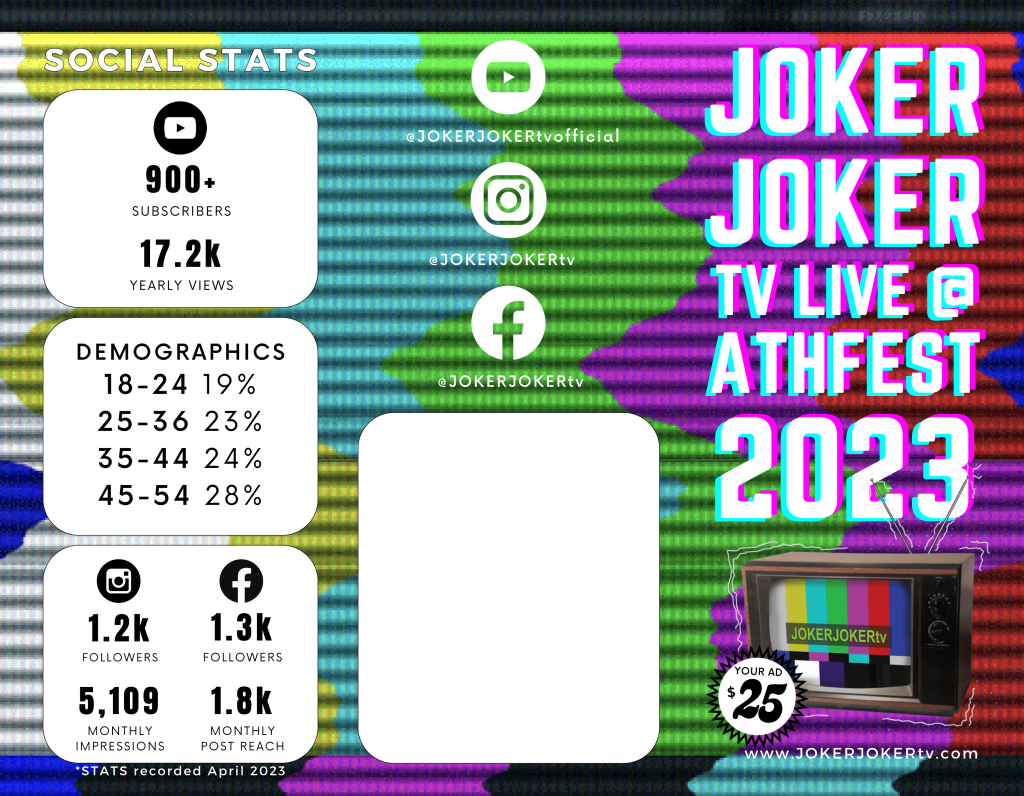 JOKERJOKERtv is a platform celebrating creative self-expression,
promoting mental health through the arts, and connecting local
organizations and businesses to our community.
As Athfest celebrates its 25th anniversary, we're urging you to be
a part of the action! 12k people come into Athens
every year for this legendary event!
Get your ad ready for the biggest event of the year!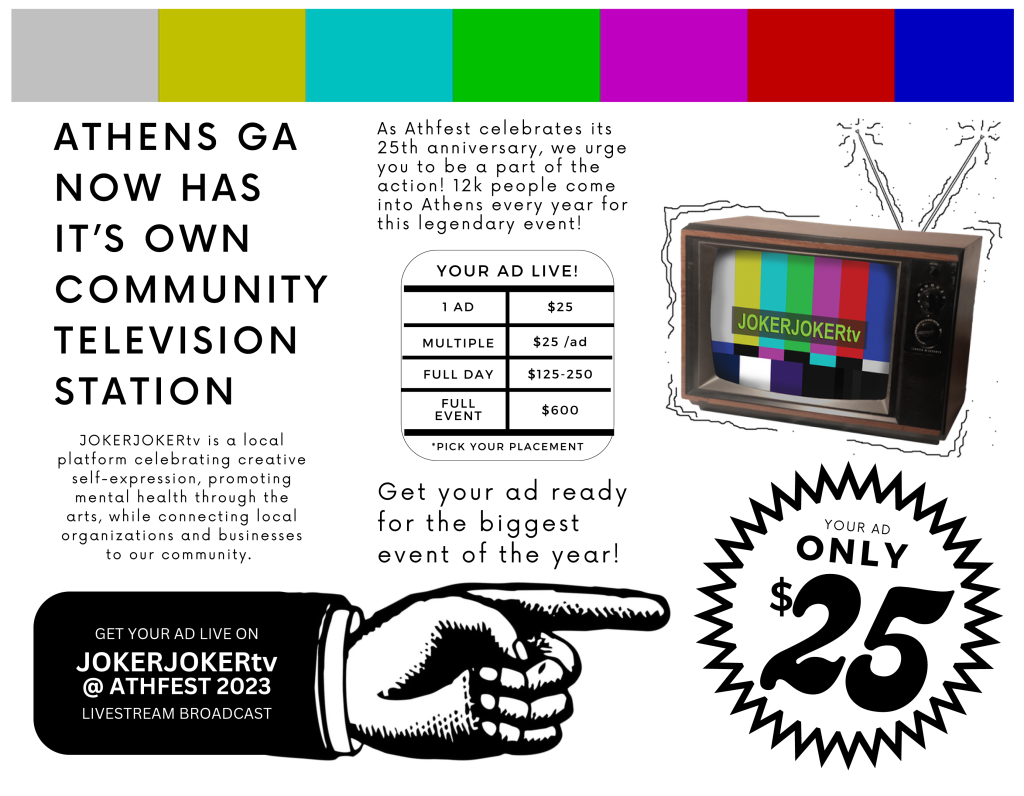 JOIN US FOR
"JOKERJOKERtv @ ATHFEST 2023"
Be seen in Athens, GA and around the World!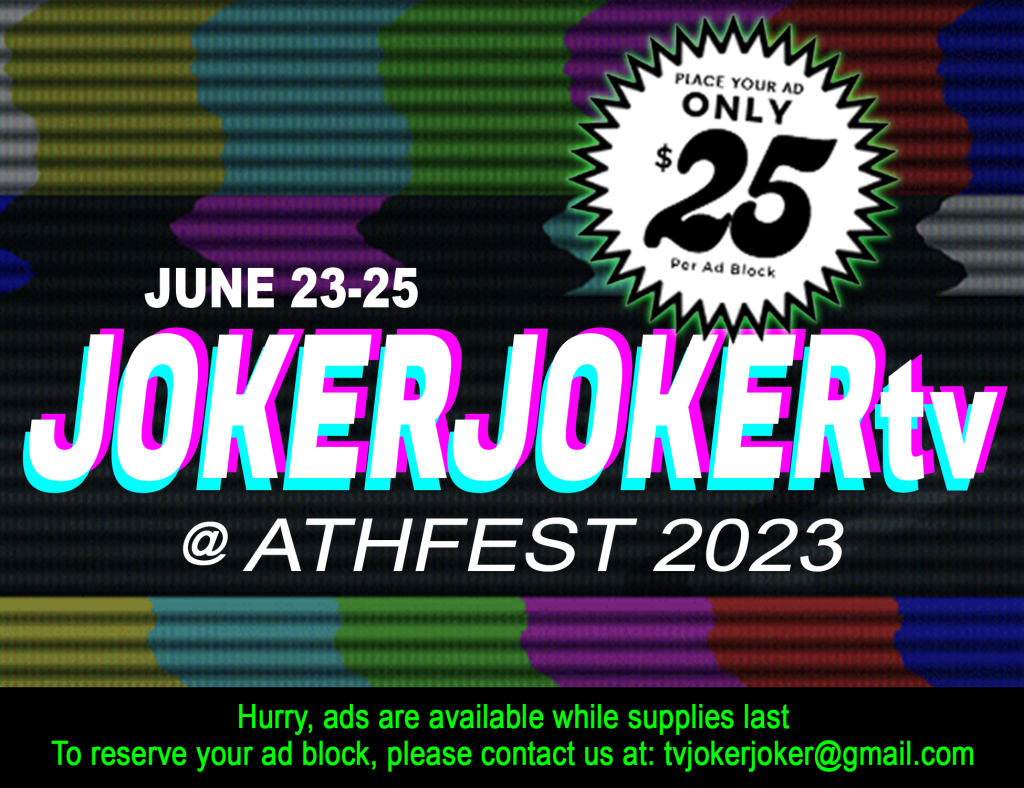 SPONSOR RATE CARD
Ads: $25 each
Full Day: $125-250 (5-10 ads)
Full Event: $600 (all 24 ads)
Event Dates and Times:
Thursday, June 22: 6:30pm-8:30pm (1 ad block)
Friday, June 23: 5:00pm-10:00pm (5 ad blocks)
Saturday, June 24: 12:00pm-10:00pm (10 ad blocks)
Sunday, June 25: 12:00pm-8:00pm (8 ad blocks)
NOTE: We will have 24 hourly ad-blocks for commercial breaks. You pick when you want your
ad seen. Ads must be 30sec or less, and follow all Youtube guidelines to be approved.
To reserve your ad, please contact us at:
tvjokerjoker [at] gmail.com
Hurry, ads are available while supplies last!